Get a free no obligation quote
Commercial and Residential Plumbing & Gas Fittting
WITH OVER 60 YEARS OF EXPERIENCE IN THE BUSINESS, THIS FAMILY OWNED UNIT CAN CATER TO ALL YOUR NEEDS WITHIN THE PLUMBING & GAS INDUSTRY.
In need of urgent repairs or requiring maintenance at your home? Then get in touch with Fremante Plumbing Service. Feel reassured that we will have one of our professionally trained plumbers at your home as quick as possible.
From major trade waste system installation to new and existing kitchen renovations Fremantle Plumbing Service has the experience and the team to provide affordable and fast reliable services in the Commercial Plumbing and Gas Fitting sector.
Fremantle Plumbing Service knows the importance of communication and delivery of service to Strata and Real Estate clients. We deal with a number of real estate and strata managers and recognise the importance thorough documentation, reporting and transparency of work completed.
If your business needs plumbing or gas fitting services for new construction, an extension or remodel of existing construction, or plumbing services such as plumbing repairs, maintenance or replacement, contact us today for free advice or quotes.
Fremantle Plumbing Service has been working for nearly 30 years to provide a one stop shop for all liquid waste, servicing, installation, and plumbing needs. This includes grease traps, stormwater, pump repairs, soak well servicing and more.
Conditions include actual loading into tank trucks, trailers, railroad tank vehicles, underground and surface storage tanks. Our specialities also include degassing, cleaning and disposal of used fuel tanks. We also remove underground fuel tanks.
Perth Plumbing & Gas Fitting Services
Perth Leak Detection and Professional Repair Service
Do you find no water in your hot water tank despite filling it before leaving the bathroom? Is the pressure of water lower than normal? Does the hot water system pilot light keep extinguishing? You might be a victim of a leaking hot water system. If ignored for long it can grow into potential electrical damage, not to mention the shooting water bills. 
Our team of professionally qualified and licensed plumbers are experts in hot water leak detection in Perth. With years of experience, our experts can easily repair the leaks in your hot water system, irrespective of whether it is electric, solar or gas water heating system. 
Blocked Drains and Repairs
Depending on the age of a building, the drains and pipes that make up the plumbing system may not reflect the size and composition recommended by today's standards. Different pipes, and their location in the drainage network, can make them susceptible to many different types of blockages. Whether it's a blockage relating to a kitchen, bathroom or laundry sink, a shower, toilet or stormwater drain, Fremantle Plumbing can expertly diagnose the location and cause of the blockage and clear it using the most efficient and cost-effective method available. 
Hot Water Repairs and Maintenance in Perth 
For a constant supply of hot water, you must keep your hot water system operating at maximum efficiency. For years, we've been helping Perth residents to maintain their hot water heaters in perfect condition through repairs, maintenance and other services.  
If your drain gets blocked, you can depend on us for fast, reliable and affordable emergency unblocking services. Our plumbers can handle all kinds of blocked drains, including household and storm drains.  
General Plumbing Services
Our expert plumbers in Perth are thoroughly trained to assess the situation and effectively respond in a way that treats the source of the problems. We use advanced plumbing technology, drain cleaning and video plumbing inspection to help us make sure you are getting the most efficient, accurate and affordable plumbing service. Some of our Perth house plumbing services include, leaking taps/tapware replacement, hot water systems, outdoor plumbing /showers, residential plumbing extensions/appliance installation, blocked drain repairs, new homes.  
Gas Plumbing in Perth 
If left unattended, gas leaks can be dangerous- that's why it's important to look for a qualified gas plumber to perform the necessary tests and repairs when dealing with a gas leak. This holds true for both LPG gas and natural gas pipelines and appliances. Aside from that, our plumbers are equipped with the latest tools needed to test and confirm if there are any gas leaks in the home and office. In case that the leak is below ground, or in a concealed space, we'll give you the standard quote to fix the leak, and we'll also replace the gas pipework if needed. 
Reliable and Highly Responsive Emergency Perth Plumbers 
We understand that plumbing emergencies can not only cause a great deal of distress but also has the potential to put your health and property in danger if left untreated. Using our state-of-the-art plumbing equipment, Fremantle Plumbing will not only fix your issue quickly, but we'll provide a long-lasting solution to prevent issues from reoccurring in the future. 
Whatever your plumbing emergency may be, whether it's a burst water pipe, a blocked sink, an overflowing toilet, or a hot water system fault, our specialised emergency plumbing teams will help repair it as fast as possible.  
Need an Expert for Blocked
Drains in Fremantle?
With more than 65 years' experience, Fremantle Plumbing Service has the knowledge to provide an efficient outcome for every situation. Trust our team for a professional result.
Fremantle Plumbing – providing a valued service to the community since 1952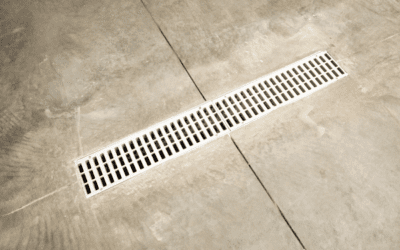 Ensuring Business Flow: The Importance of Regular Drain Cleaning Services Running a successful business involves numerous responsibilities, and while daily operations and customer service may top the list, there's one aspect that can go unnoticed until it...
read more
Frequently Asked Questions About Fremantle Plumbing
Is Fremantle plumbing considered an essential (COVID-19) service provider?
Yes, plumbing has been deemed an essential service along with the likes of electrical services. It's essential to resolve all plumbing emergencies as soon as they arise to stop further health risks that can be caused by some plumbing issues if left unresolved.  
How is Fremantle plumbing protecting its customers and staff during the COVID-19 Outbreak?
All our employees stick to the Social Distancing Guidelines by the Australian Government to keep our customers safe:  
Each van contains disinfectant and soap that is used on all jobs to ensure we clean our sites effectively during this time. 

 
We will be keeping 2 meters away from all customers and only verbally greeting customers with no handshakes

 
All our tools are wiped before we start our next jobs

 
If any team member Is sick or has been in contact with someone who is sick, they will not be attending work under any circumstances

 
What are Fremantle Plumbing's hours of operation?
Each member of our team is licensed, bonded and insured, ready to serve our clients 24 hours a day. Our certified plumbers even do emergency repairs, so don't delay.  No matter where you are in Perth, Metropolitan Plumbing will answer and be ready to help you out of a jam. From Joondalup to Fremantle, the Perth CBD to Armadale, Metropolitan plumbing will come to any suburb 
What services do Fremantle Plumbing provide?
With over 60 years' experience in the business, this family-owned unit can cater to all your needs within the plumbing and gas industry. Including Residential Plumbing and Gas, Commercial plumbing and Gas, Real Estate and Strata, Construction and Civil, Liquid Waste, Fuel Tanks. 
Are you a fully licensed plumber?
Yes, we are a fully licensed Perth plumber to carry out all plumbing, drainage and gas plumbing jobs. This license allows us to do everything from roofing work as well as electrical wiring for hot water systems – but it also lets you know that we're the people who can fix your clogged drains or blocked pipes quickly and efficiently!