Hot Water System Replacement
Hot Water System Replacement
Little Creatures
During Fremantle Plumbing's kitchen renovation project at Little Creatures, management requested an inspection of the hot water system on site describing it unreliable and often breaking down.
LOCATION:
Little Creatures, Fremantle
TIMEFRAME:
2 days
DESCRIPTION:
Removal of failed 3 x continuous flow system and flues,
Supply and install 2 x Thermann 28L internally flued intelligent manifold system and flues with roof termination,
Integrate new intelligent manifold system with existing hot water circulation system for entire venue.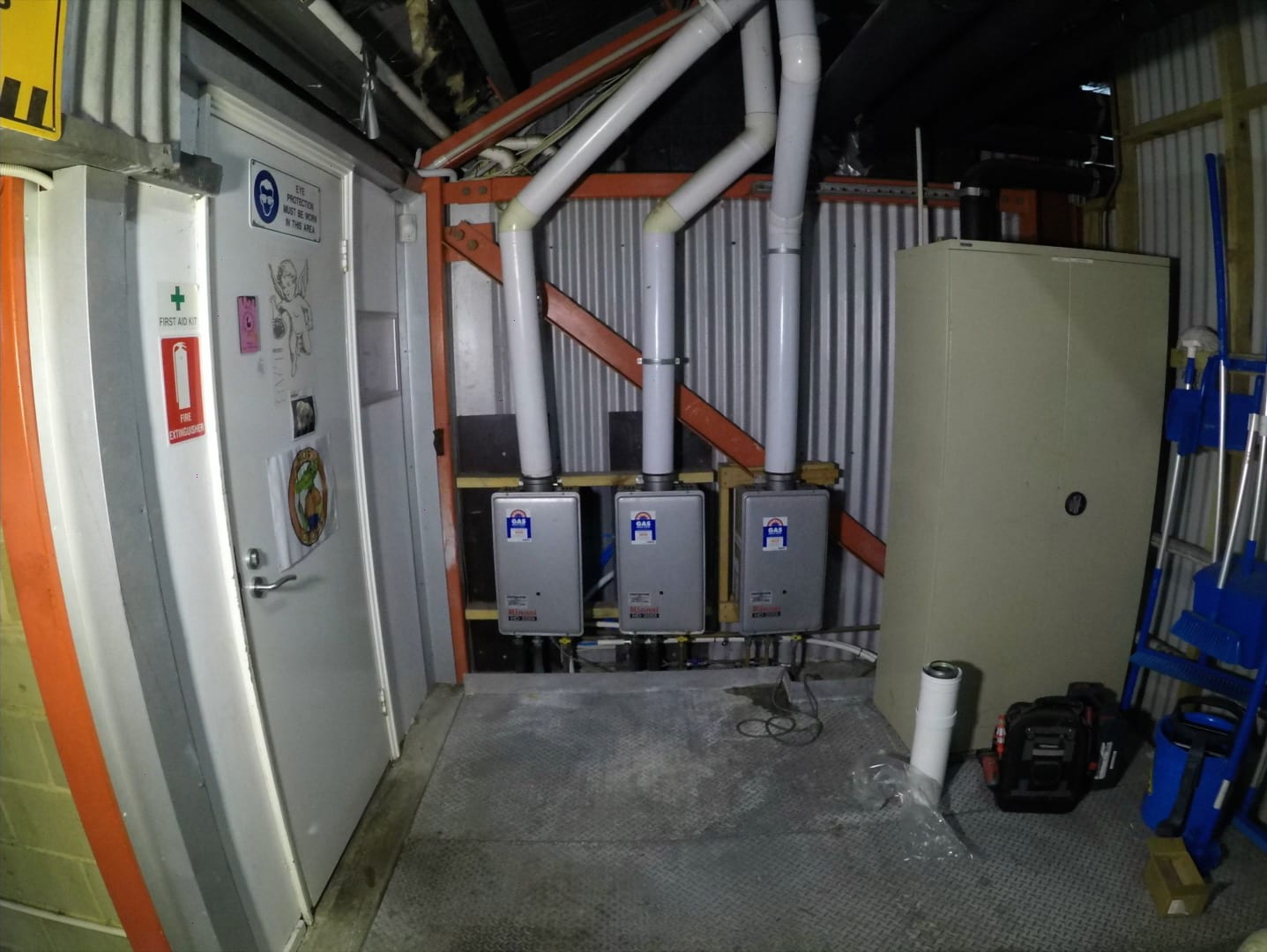 INSTALLATION CHALLENGES
The existing 3 x Rinnai HD200I pressure activated manifold system had failed with salt water corrosion throughout all 3 units with the flue terminations not installed water tight allowing outside coastal weather entering the heat exchangers.
With a new system required a 2 x 28L Thermann internal intelligent manifold system was installed boasting an 85% thermal efficiency and intelligent controller to manage the operation times and load rotation to even out the load between the units, maximising output and system life.
A custom slotted strutt frame was fabricated to provide the units a structural frame to mount on and provide the allowance for a third unit for future upgrades.
"The internal flues were installed with the roof penetration located to prevent oscillating coastal winds and weather entering flues causing corrosion failure."
All works was done on time and under budget with no disruption to the re-opening schedule of the venue and already challenging kitchen renovation project.
Special thankyou to Alex at Reece Plumbing Fremantle for delivery of the system on short notice going above and beyond to ensure there were no delays.